VCrown is VDarts Tournament System. Currently both single and double elimination systems are supported for up to 32 players. All VDarts members can set up in a few steps a VCrown Tournament using VDarts app.
Note: Please bear in mind that VCrown is currently only available on Android devices. We apologize to our iOS users. We are working on updating the app iOS version in the near future.
Open VDarts APP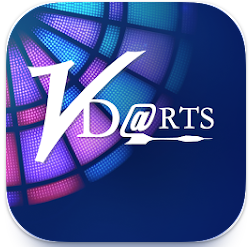 2. Log in to your member account and click on the "VCrown" icon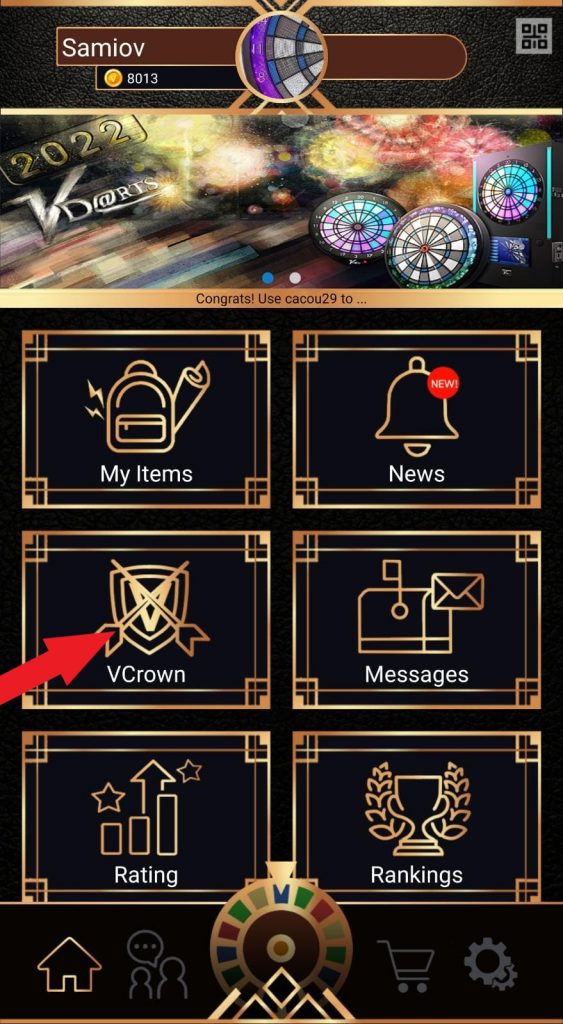 3. Click "Single Player" to display the tournaments available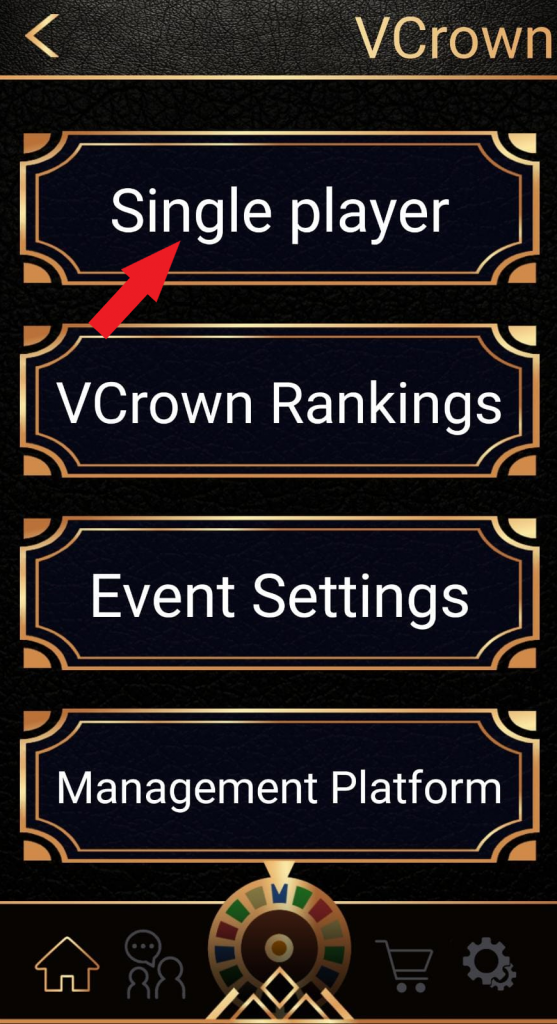 4. Click "Apply" on the tournament you would like to join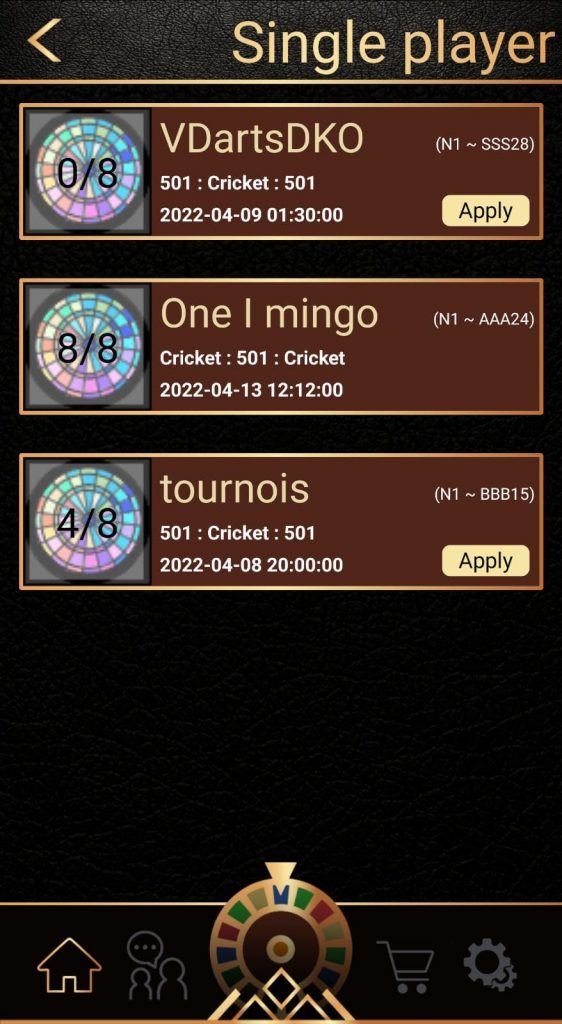 5. Press "OK" to confirm your participation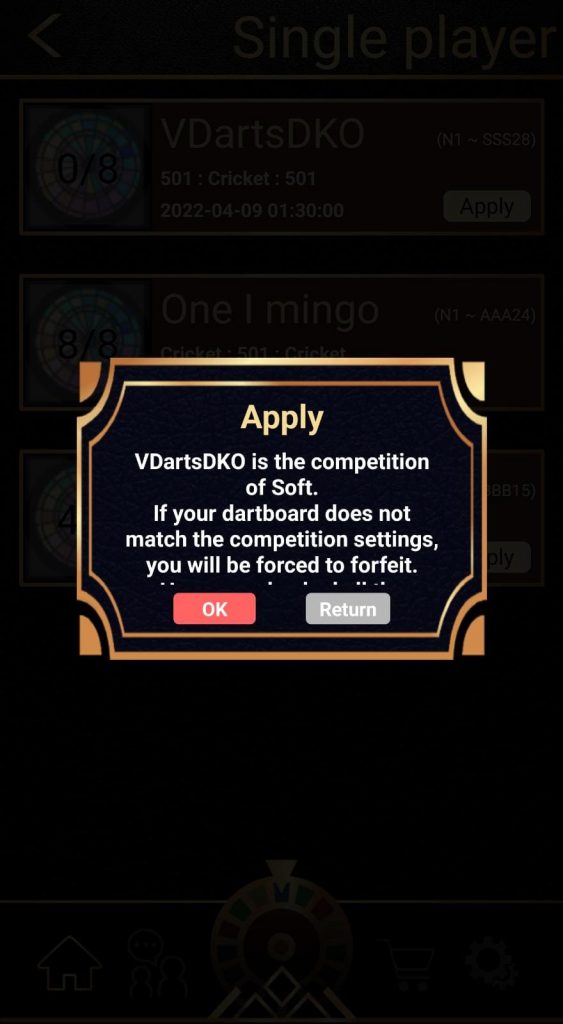 6. You can now open "VDartsGame" app > go to "Global Match" and choose either "VCrown" (K.O) or "VCrown Double" (Double K.O.).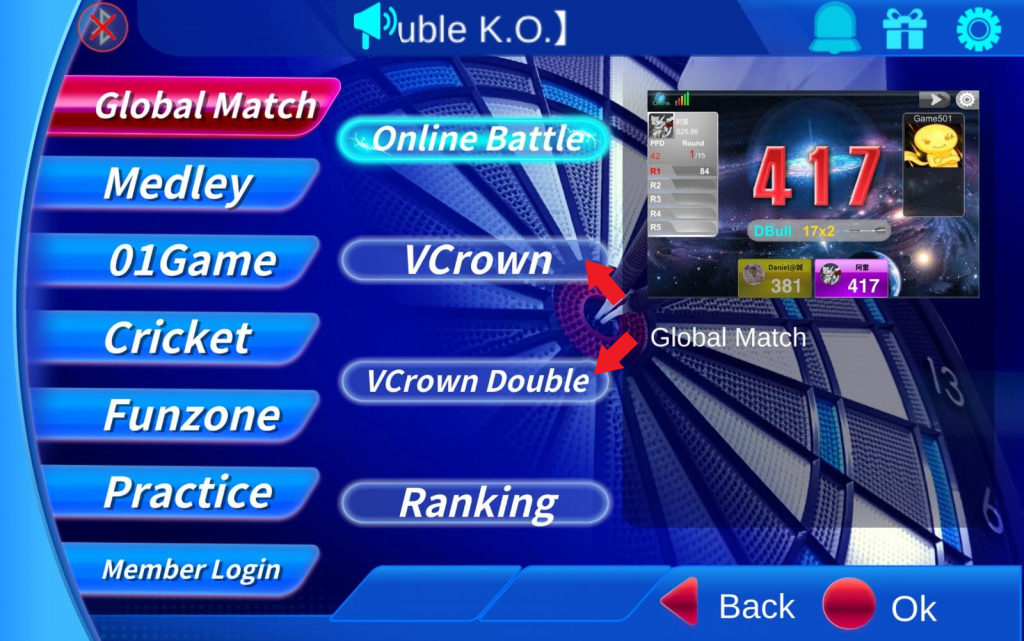 7. Select one of the tournaments on the left banner to display the tournament bracket.
Verify the time of your next game and press "Confirm" to start playing. If a player doesn't enter the game within 5 minutes, he will be disqualified.