If you wish to display VDartsGame on a larger screen, please choose one of the following methods:
1. (iOS or Android) + HDMI Cable
Plug an HDMI cable to a TV and use an adapter to connect to your phone or tablet. Select HDMI channel on your TV settings and launch VDartsGame.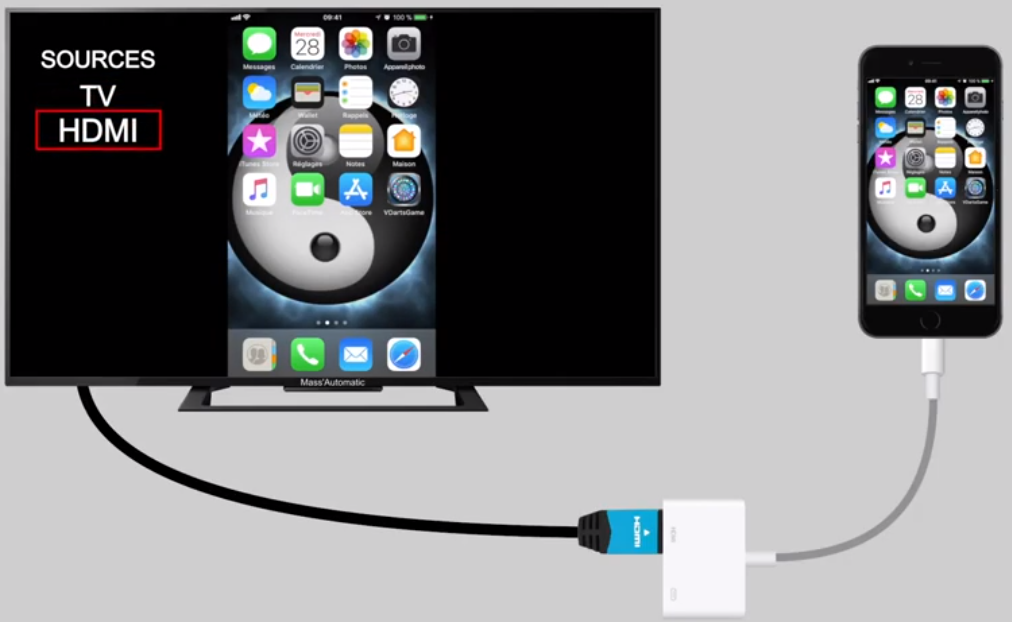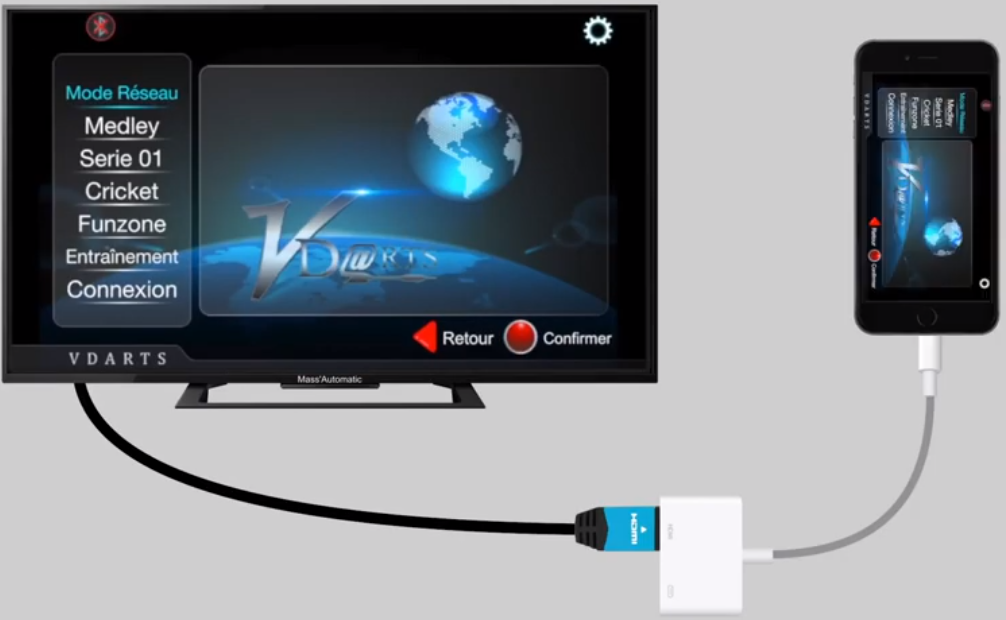 2. Android + Chromecast
Plug a Chromecast device to the back of your TV. Install "Google Home" to start casting your Android device screen on TV then open "VDartsGame" app.