VCrown is VDarts Tournament System. Currently both single and double elimination systems are supported for up to 32 players. All VDarts members can set up in a few steps a VCrown Tournament using VDarts app.
Note: Please bear in mind that VCrown is currently only available on Android devices. We apologize to our iOS users. We are working on updating the app iOS version in the near future.
Open VDarts APP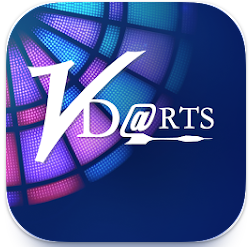 2. Log in to your member account and click on the "VCrown" icon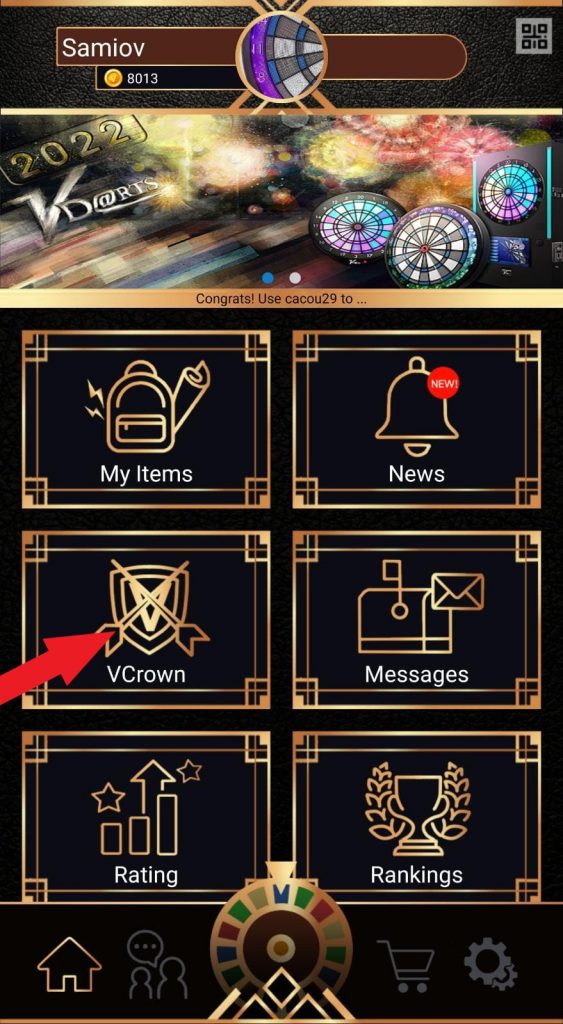 3. Click "Host a VCrown"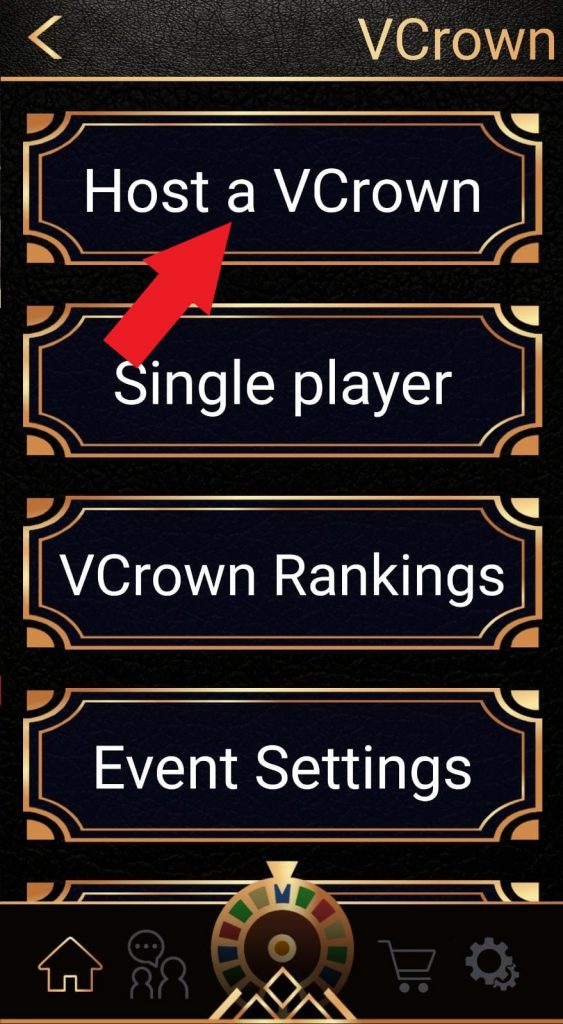 4. Enter the tournament title and select the dartboard type
– Soft is relative to Soft-tip dartboards (such as H4 and H4L)
– Steel is relative to Steel-tip ones (such as Mini Steel)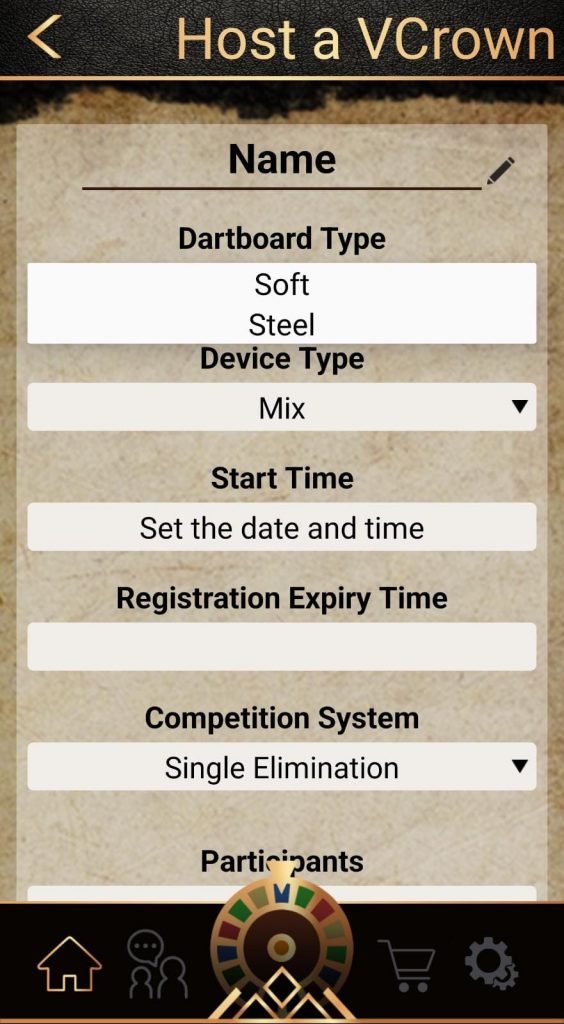 5. Click "Device Type" and choose which products can join your tournament.
– Home: relative to home use dartboards (like H4 and H4L)
– Com: relative to commercial use coin-operated dart machines (such Mini Pro and 3L)
– Mix: both home and commercial are included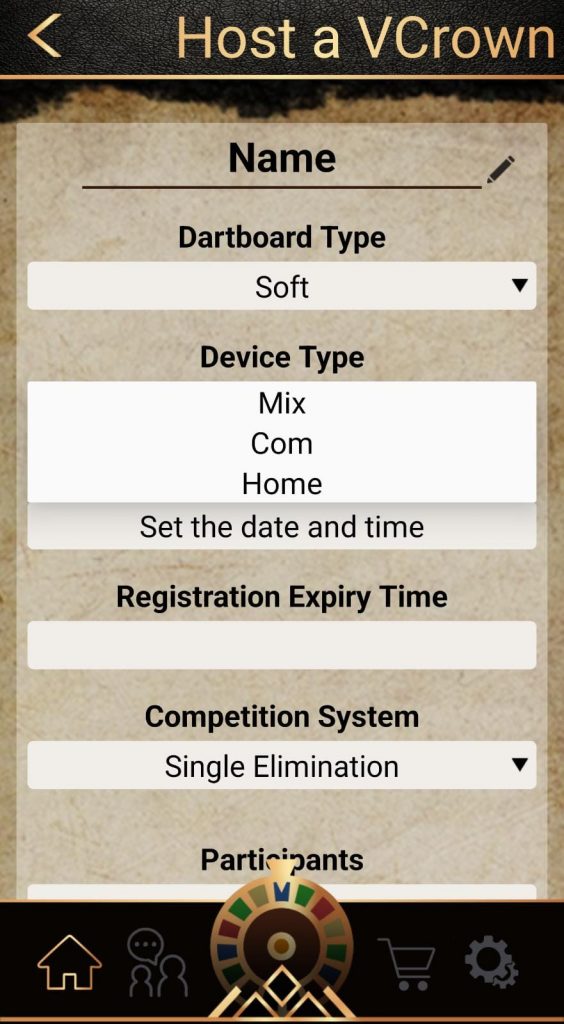 6. Set the start date/time of your tournament
7. Select the competition type: either K.O. (single elimination) or Double K.O (double elimination)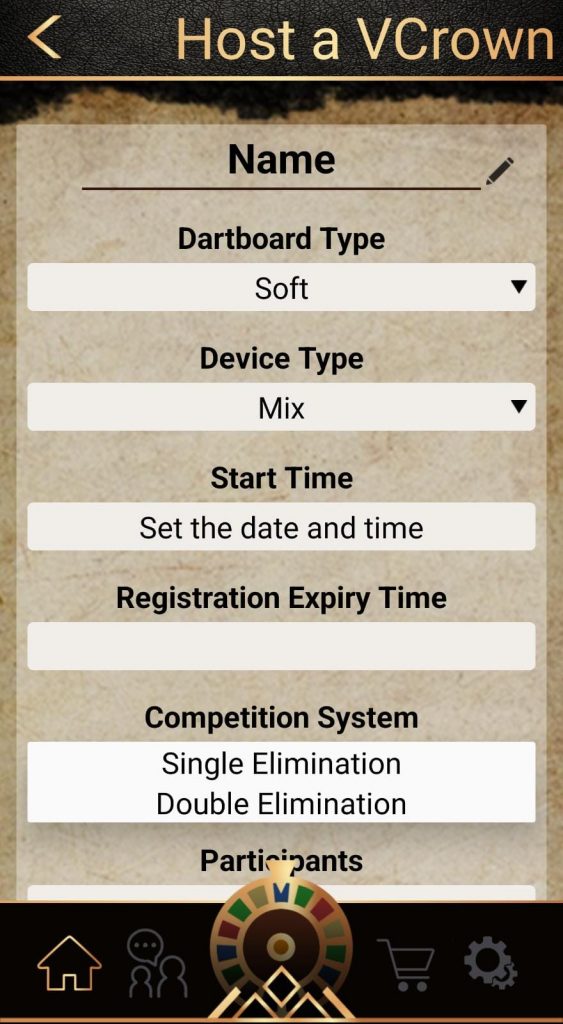 8. Select the number of players: either 8, 16 or 32.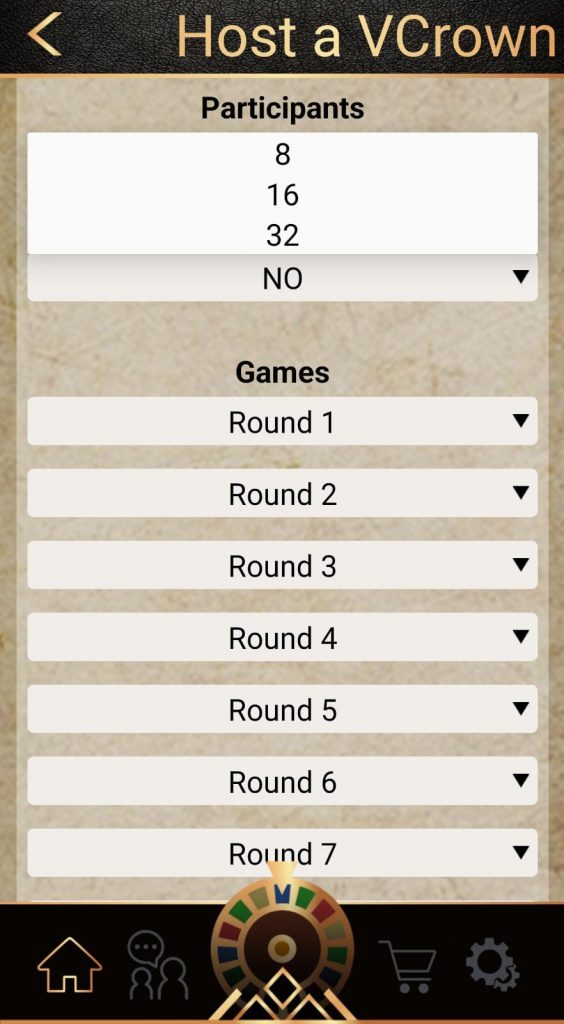 9. Indicate if you would like to join the tournament or not (YES/NO)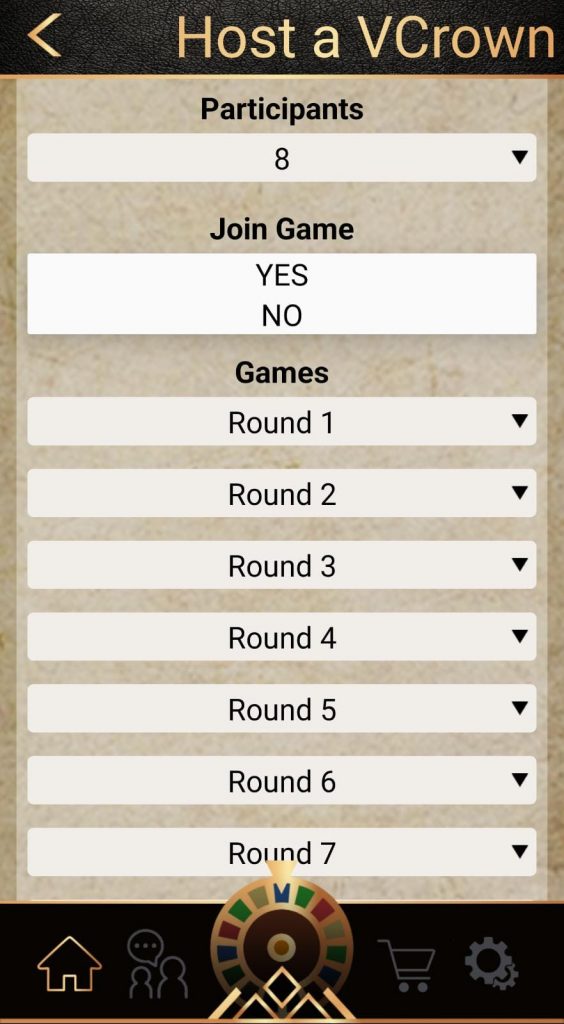 10. Select the type of game for each round: either 501, 701, Cricket or Random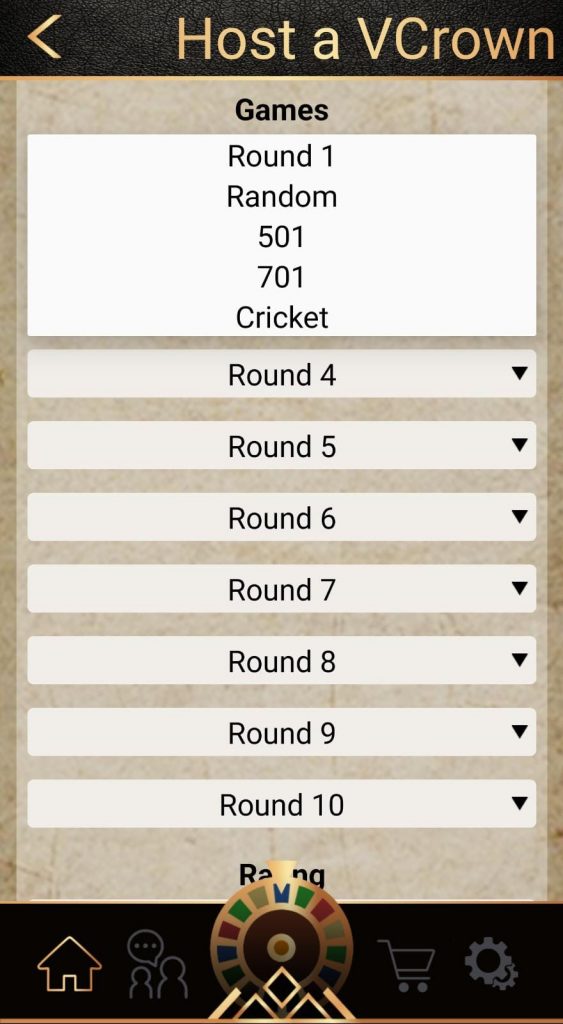 11. Select the rating range where N1 is the lowest rating and SSS28 is the highest.
12. Select the registration fee (to be paid in VCoins)
– select 0: to play for free
13. Press "CONFIRM" to complete the tournament setup