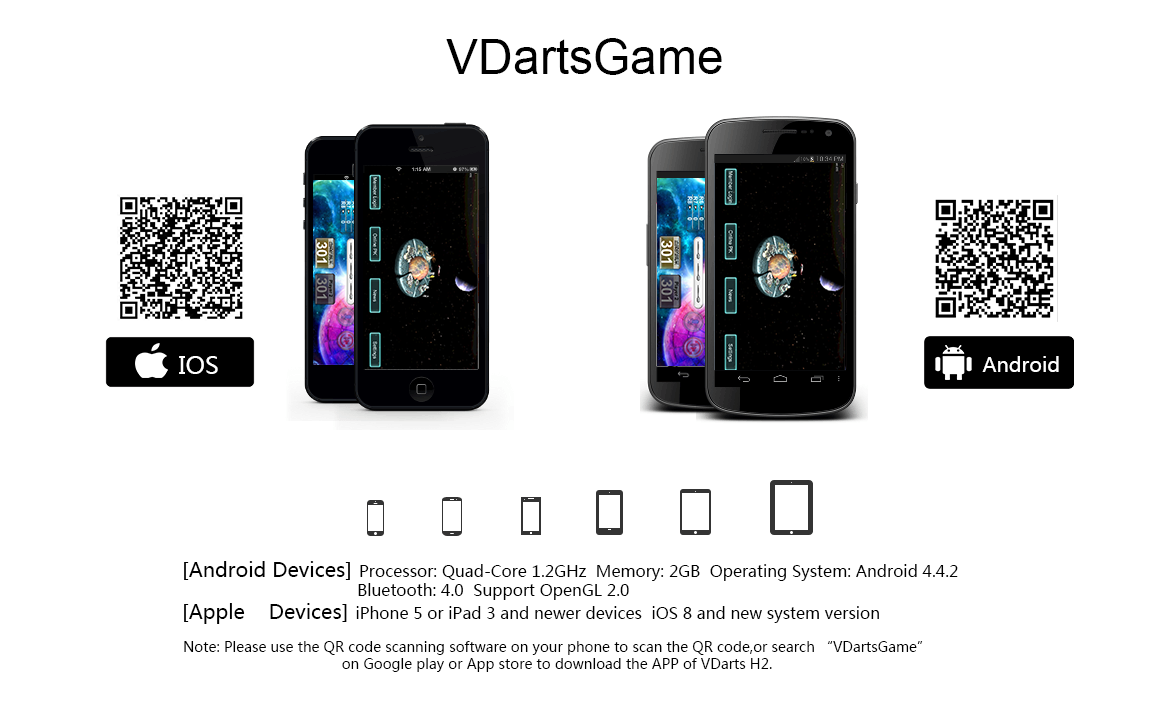 Please make sure that your devices meets the above requirements.
Official Android APP version download link: http://tw.vdarts.net/android/VDartsGameV1.apk
Special Android APP version: http://tw.vdarts.net/android/VDartsGameVESP.apk
(If app easily crashing,quiting game or cannot enter the settlement, please download the special version)
Apple Devices,Please search for "VDartsGame"on  Apple store.
if you still can not download the APP.
1.Provide device model name,type and IMEI/MEID number(sequentially press [Setting] -> [About phone] -> [Status] to find your device's IMEI / MEID number)
2.Major account on the device
3.The device account number
4.Executive search time, date and location
5. Provide Device problem with a screenshot
6.Provide Web page problem with a screenshot
send email to support@vdarts.tw.We'll do our best to respond within 24 hours.
Thanks for your support!
VDarts Customer Service Center