If you are not able to pair your Android device to your VDarts Game board, please follow these steps:
Go to your Android device settings and click "Apps"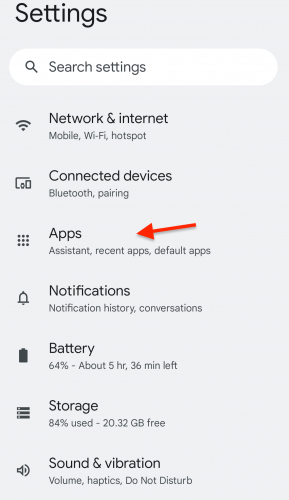 2. Go to "VDarts Game" and click on "Permissions".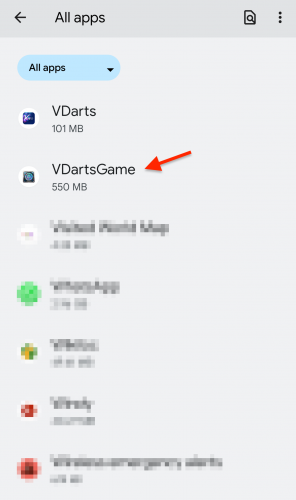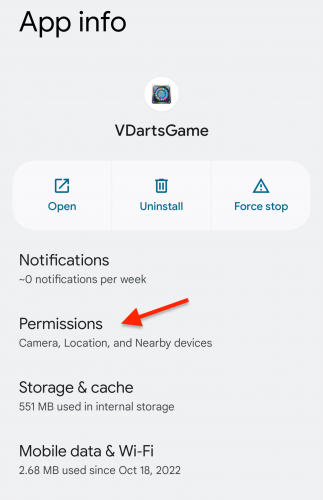 3. Enter both "Camera" and "Location" and select either "Allow all the time or "Only while using the app".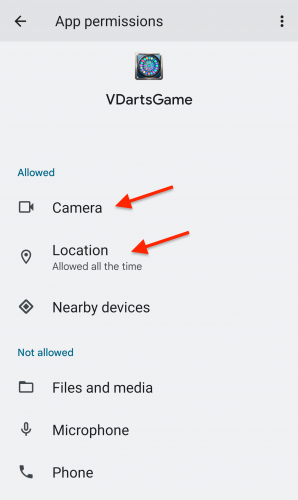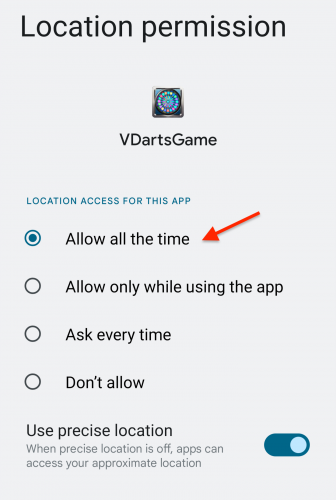 You should now be able to establish a bluetooth connection. Please refer to this How To article: